Welcome To Web Solutions
We are offering cost effective high-quality websites & ecommerce solutions for small to large businesses in USA, Canada & around the globe. We provide strategic development services that enable our clients to increase sales build brand and increase customer reliability.We not only create, but support and develop the online presence of your business.Our services are ranging from custom web page designing, redesigning, web site maintenance and web hosting ecommerce, and identity design services to shopping cart development.
Services
Are you searching for dependable and technologically sound web solutions? Then you have come to the right people. GK Web Solutions Inc (Web Solutions) is a web design and development company. Providing cutting edge E-Solutions at an affordable price.
"We've had a great response from all of our clients about our new web site and we have the guys at GK Web Solutions to thank for it"
-Ali Shan - South Asian Image Magazine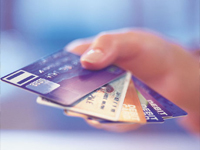 How Much Do Your Website Cost?
GK Web Solutions produces websites with more included features, a higher quality finish and an over all superior web design, when compared to any of its competitors. It's also a regular occurrence for GK Web Solutions to cut a quote received else where, in 50%! So if you are looking for a combination of both affordability and quality you have come to the right place. For a fixed price pick up the phone or simply send through an email.A typical 5 page site would cost just starting from $299 to $499 (I.E. Home, about us, services, gallery, news and contact us) significant additional functionality will alter this pricing formula.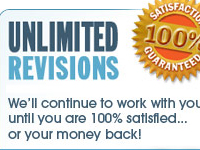 Custom Logo Design
We are one-stop source for top-notch design services that all have one thing in common - to make your company looks good.Logo design services are available as 'flat-rate' packages
"Professional Look - Positive First Impression" - Web Design Mississauga
"Clean Layout, Easy Navigation" - SEO Mississauga
"Stunning, Eye catching, and Interactive Solutions" - Logo Design Mississauga

Ali Shah - South Asian Image Magazine
"GK Web Solutions have been fantastic to work with! What set them apart was their responsiveness - more than building our website, Khan was available throughout the entire process providing input and suggesting how to improve and optimise the site.He constantly went above and beyond. I'm so glad we went with GK Web Solutions on this project!"

Bob Sarkar - World Visas Inc
Khan and his company GK Web Solutions built not only out vuit our web site but our empire. He is an obnoxiously good creative and technical resource. He should do this for a living .

A Changi - The Heart Land Magazine
I would recommend GK Web Solutions and their helpful and efficient staff to any company seeking to create or upgrade a website. They have recently completed extensive work in rebuilding our website and the results have exceeded our expectations. Their helpful and efficient staff have provided proper guidance and expertise, which has displayed the desired image and the strengths of our company.
"I was referred to GK Web Solutions through a friend. I was very impressed with web site that Khan and his web design team designed for us! "
-The Hearland Magazine